Is She Quitting American Idol or Not?
April 20, 2010 6:54 AM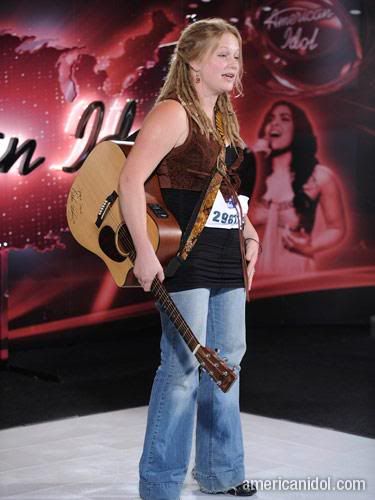 American Idol contestant Crystal Bowersox (above) reportedly was ready to quit the show within the last two weeks, only to be saved by…
Ryan Seacrest.  They (supposedly) ran into each other after a show two weeks ago where Bowersox reportedly said she missed her family and hated the pressure of A.I.  Seacrest, doing his best Dr. Phil impersonation,  reportedly convinced her to stay by telling her that with her future earnings she could more than take care of her family, just as he was able to do when he became successful.  So, she's staying – for now.